The Art of Creating Resilient Local Economies & Communities
Mon, February 1, 2016 | Past Events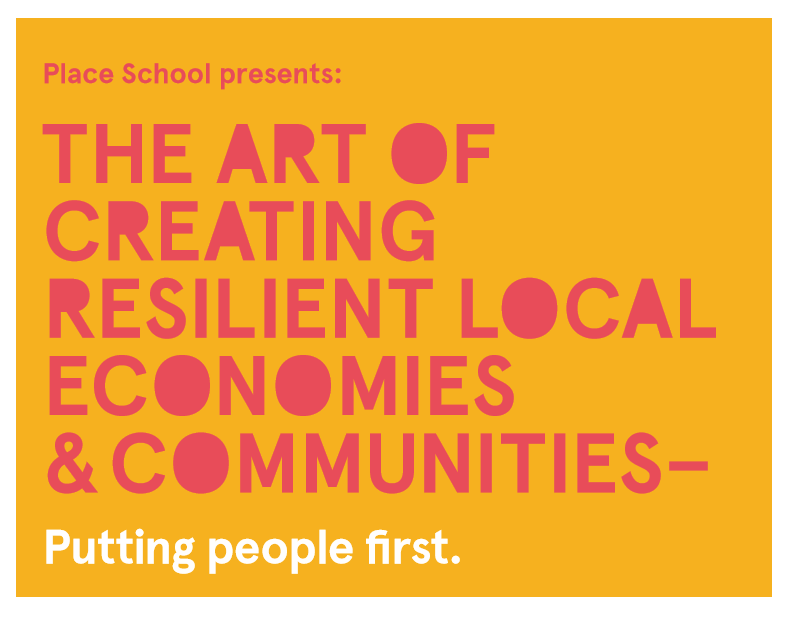 An informative one-day conference exploring tools to inspire and support local economies and community-led developments. Strong local economies are more resilient to external factors, build local ownership and pride, create more jobs, retain local dollars and have a higher rate of community wellbeing and satisfaction.
Michael Shuman (USA) is an economist, attorney, author, and entrepreneur, and a globally recognised expert on community economics. He is a founding board member of Business Alliance for Local Living Economies (BALLE), which supports Localism movements in the USA. He will be joined by some of Australia's leading community development consultants including Gilbert Rochecouste (Village Well), Jude Ellege (Urban Glue USA), Max Hardy (Max Hardy Consulting) and Steven Burgess (MRCagney). Michael will set the global scene while giving practical examples of delivery.
THE CONFERENCE WILL EXPLORE
The DNA of successful re-localised and resilient communities
New Models for Local Investment and Local Economic Development
Authentic Engagement and Governance Models
How to support and facilitate town centre renewal and relocalisation
Movement and Parking Strategies that support local economies
You will walk away inspired with practical new ideas and strategies to take to your own communities and projects.
THIS EVENT IS FOR
Local, State and Federal Government including Councillors and Council Officers
Property Development, Property Economics, Planning and Design professionals
Local Traders Associations and Traders
When Tuesday March 8, 2016
Where Royal Australasian College of Surgeons Conference Centre
Cost $275
To register for online registration and conference details go to www.mav.asn/events (click on 'upcoming events' and scroll down to March 8)
250/240-290 Spring Street, East Melbourne