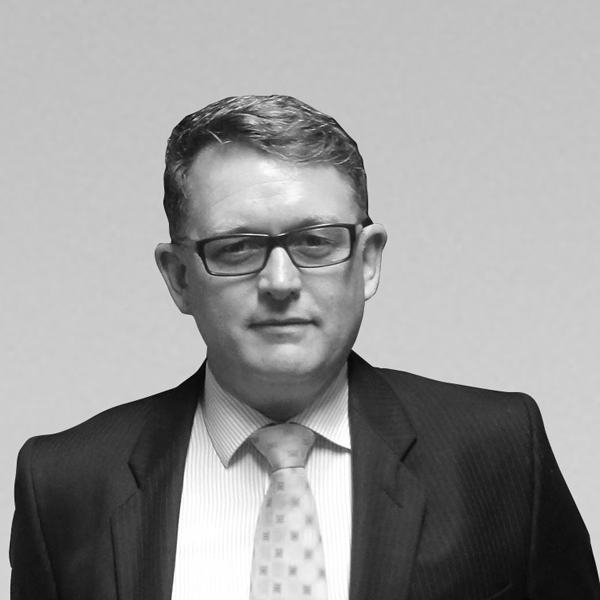 Gerard Reardon
Position: Director
Services:
Traffic Engineering
Design Services
Planning
Urban Design
Transport Strategy and Research
Biography
Gerard has over 30 years of experience in transportation planning, traffic engineering, road and highway design and urban development within both the public and private sectors.
Prior to joining MRCagney, Gerard held senior positions with both Brisbane City Council and the Queensland Department of Transport and Main Roads providing high level advice on transportation strategy, policy and transport infrastructure planning.
While working with Brisbane City Council Gerard was involved in preparing the Council's road hierarchy, road freight hierarchy, planning major road upgrades and reviewing and updating design standards. Gerard also provided high level advice on Brisbane's light rail proposals, the South Bank Master Plans and the busway network, and was Council's transport planner advising its Urban Renewal Taskforce. As a Principal within Council's Transport and Traffic Branch, Gerard was responsible for operating Brisbane's major road network including its traffic signal system and overseeing implementation of the urban speed limit program.
Since joining MRCagney Gerard has been involved in many high-profile planning and transport projects throughout Queensland including the South Brisbane Riverside Renewal Strategy, Boggo Road Urban Village, Metroplex at Westgate, Palmview residential community, Edmonton Business and Industry Park, Flinders Residential Community and Flagstone Master Plan.
Over the past decade Gerard has completed numerous impact assessment reports covering retail, commercial and residential developments and has been retained by State government agencies and local councils to provide traffic engineering advice on signature projects including the Queensland Children's Hospital, the Brisbane Convention and Exhibition Centre Expansion and the Kurilpa Bridge. Recently for the Department of Transport and Main Roads Gerard oversaw the independent peer review of the patronage demand for the Gold Coast Light Rail Stage 2.
Gerard has also been responsible for preparation of numerous traffic management plans for major events and major construction projects as well as managing the planning and detail design of road transport projects and urban development projects.