Auckland Council Approves Access for Everyone
Thu, December 6, 2018 |
Auckland Council has approved a plan to reduce the amount of traffic in the city centre and remove cars completely from the busiest street in the country.
Auckland Council voted unanimously to begin trialling the pedestrianisation Queen Street as the first step in creating a people-focused Queen Street Valley.
The plan, Access for Everyone, was led by MRCagney.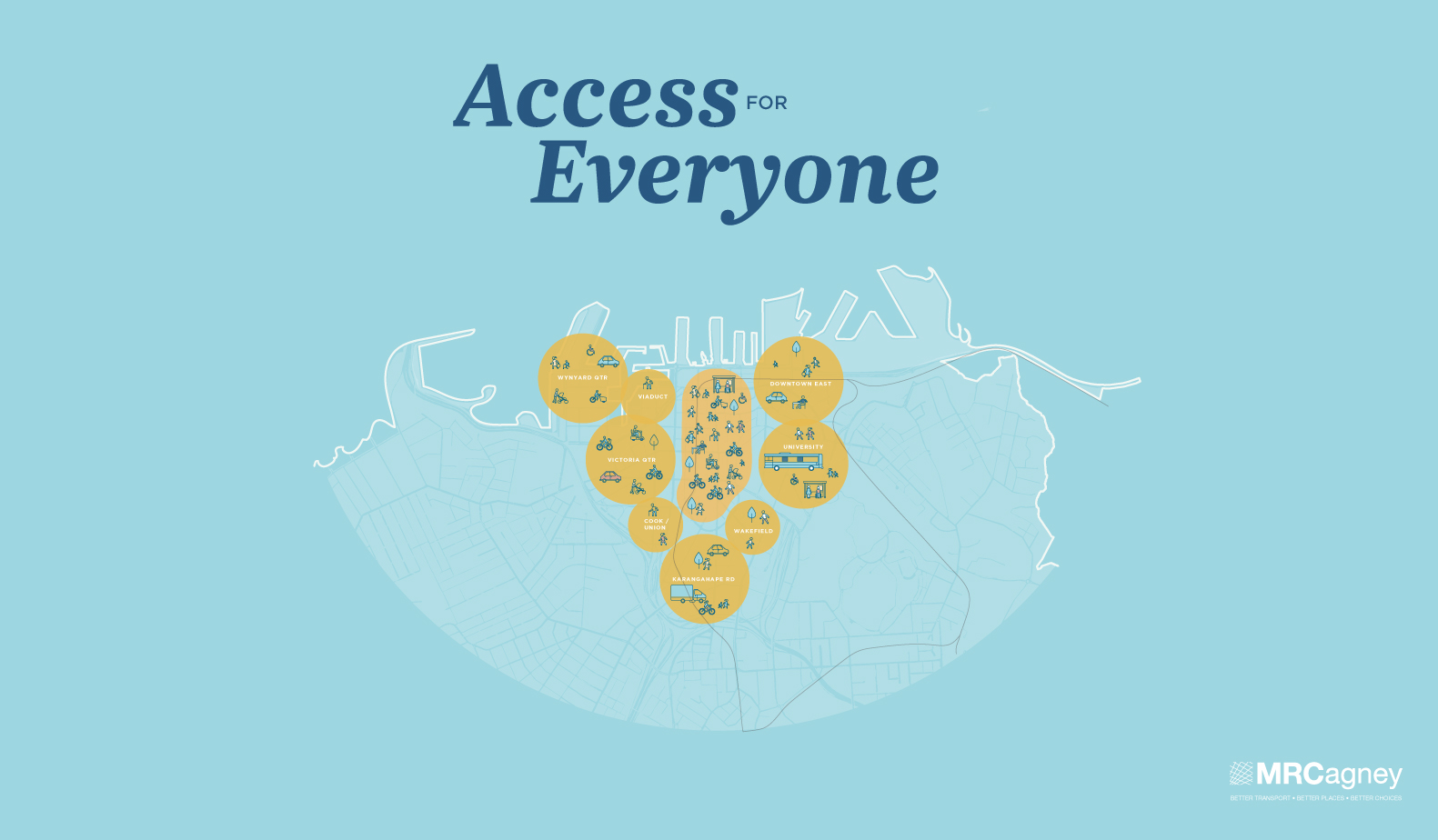 Under the initiative there would be no through-city traffic. Instead, people travelling to opposite sides of the city would use the motorway ring road. People driving into the city centre would be directed to carparks in specific zones. Their routes into and out of the city would be the same. Some intra-city trips would use the inner ring road (Mayoral Drive).
The plan addresses the challenges of growth with a response that meets the new expectations of city life. With the completion of the City Rail Link and the proposed light rail system on Queen Street, the plan enables a vision of the city centre that is highly accessible, safe and attractive for the growing number of residents, students, employees, and visitors.
Mayor Phil Goff said further pedestrianisation of Queen Street would change Auckland's main street from a traffic route to a place people can enjoy, and open streets trials would close off limited areas of the city and suburbs from vehicles to enable streets to be used for people and events.
Mayor Goff said, "We want Queen Street to be a great place to walk, gather, relax and enjoy. We want it to change from an area with one of the worst levels of vehicle pollution to a place that is pleasant and healthy to be in.
"With a resident population of 57,000 people and more public, open space being developed in our city centre, we are taking a bold step towards increasing pedestrian areas on Queen Street and turning it into a destination rather than a through road.
"We have to do this. This is a great vision and an absolute necessity."
The Council members and Auckland Design Office members highlighted MRCagney and in particular Kent Lundberg's contributions to the project.
Planning Committee chair Chris Darby said, "This is about creating a welcoming place for people who can easily access all that Queen Street has to offer. Imagine a summer in the city, with our streets thriving with people – sitting, talking and interacting, all while small business flourishes.