Auckland Cycling Investment Programme Approved
Wed, August 2, 2017 | Company news
The Proposal for the Auckland Cycling Investment Programme for 2018-2028 was recently approved by Auckland Transport's board. It's a plan for a decade of investment in infrastructure and other programmes with the goal of increasing the mode share of people on bikes to 4%.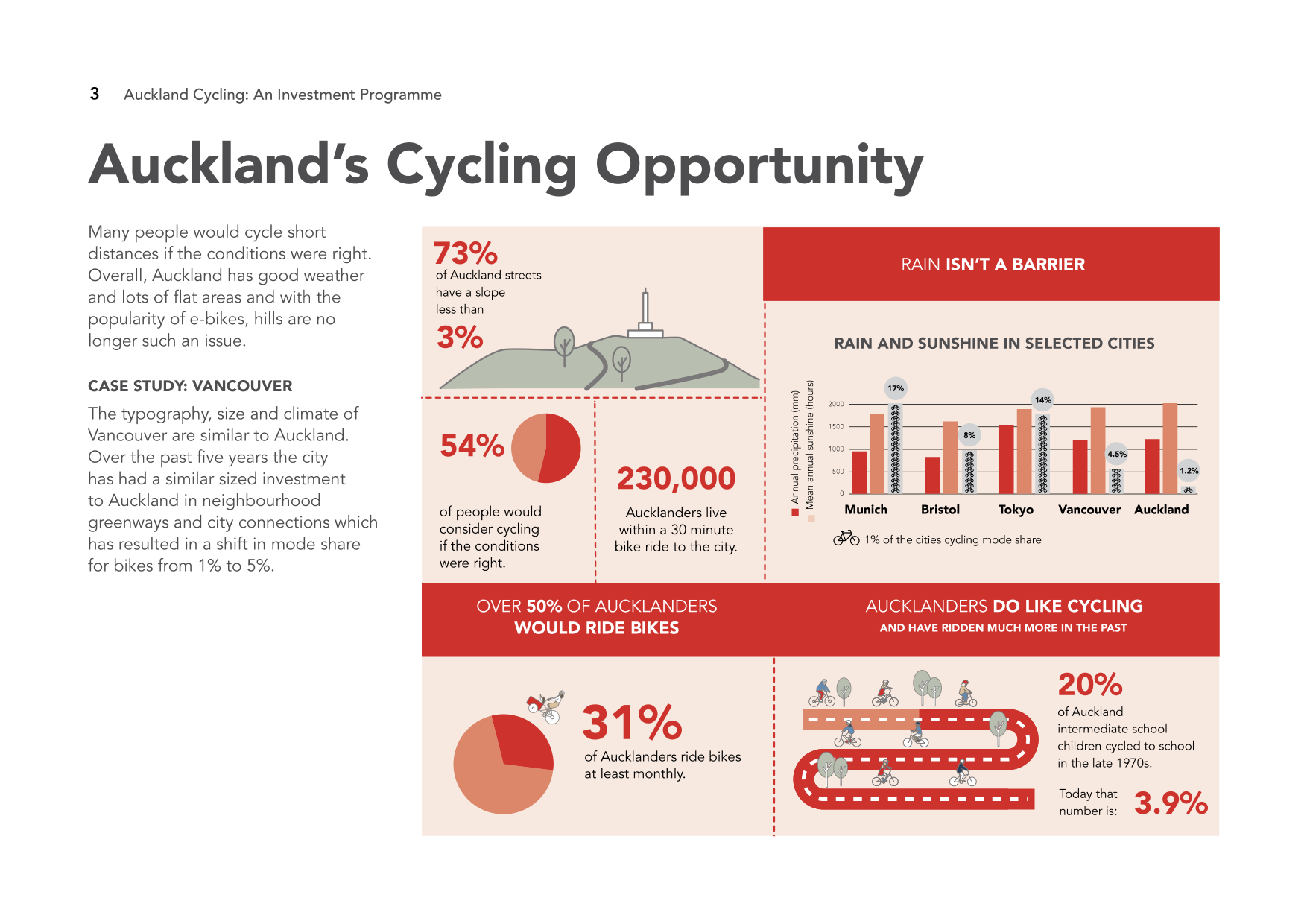 The report is written in plain english with attractive, simple graphics that makes it an approachable and clear description of cyling in Auckland. The images emphasis the important figures and statistics in the report, making them more engaging than blocks of text and charts. The illustrations show active transport as an option for everyone, with a representation of a diverse group of people riding bikes in their everyday life.
The proposal includes a summary of the current state of cycling in the city, as well as research on the attitudes towards cycling, and data on the benefits of increasing the number of people on bikes. It also lays out the priority areas for the next decade, and details the factors that went into deciding them.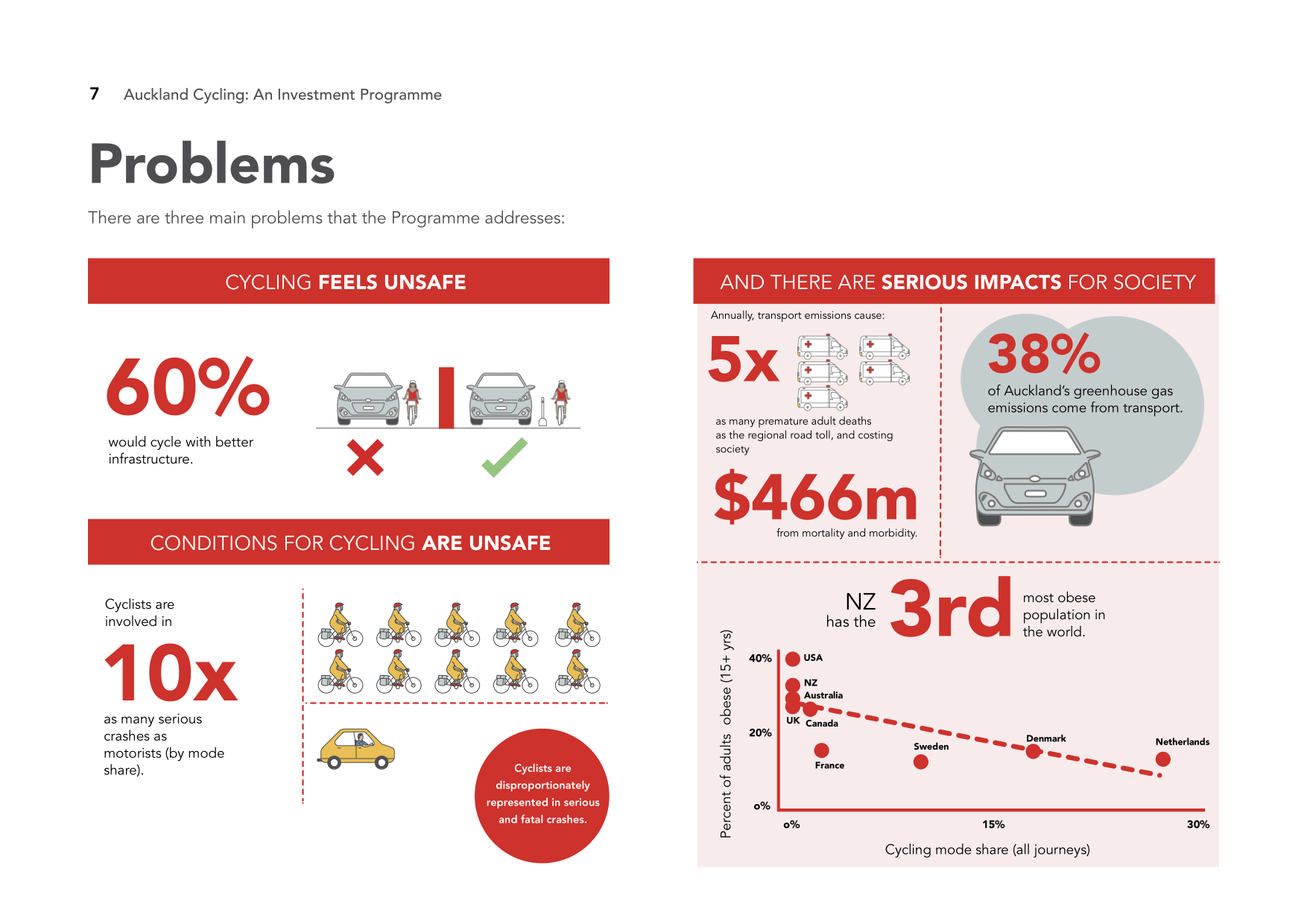 We worked with Auckland Transport, Auckland Council and the New Zealand Transport Agency to develop this proposal and the Cycling Programme Business Case.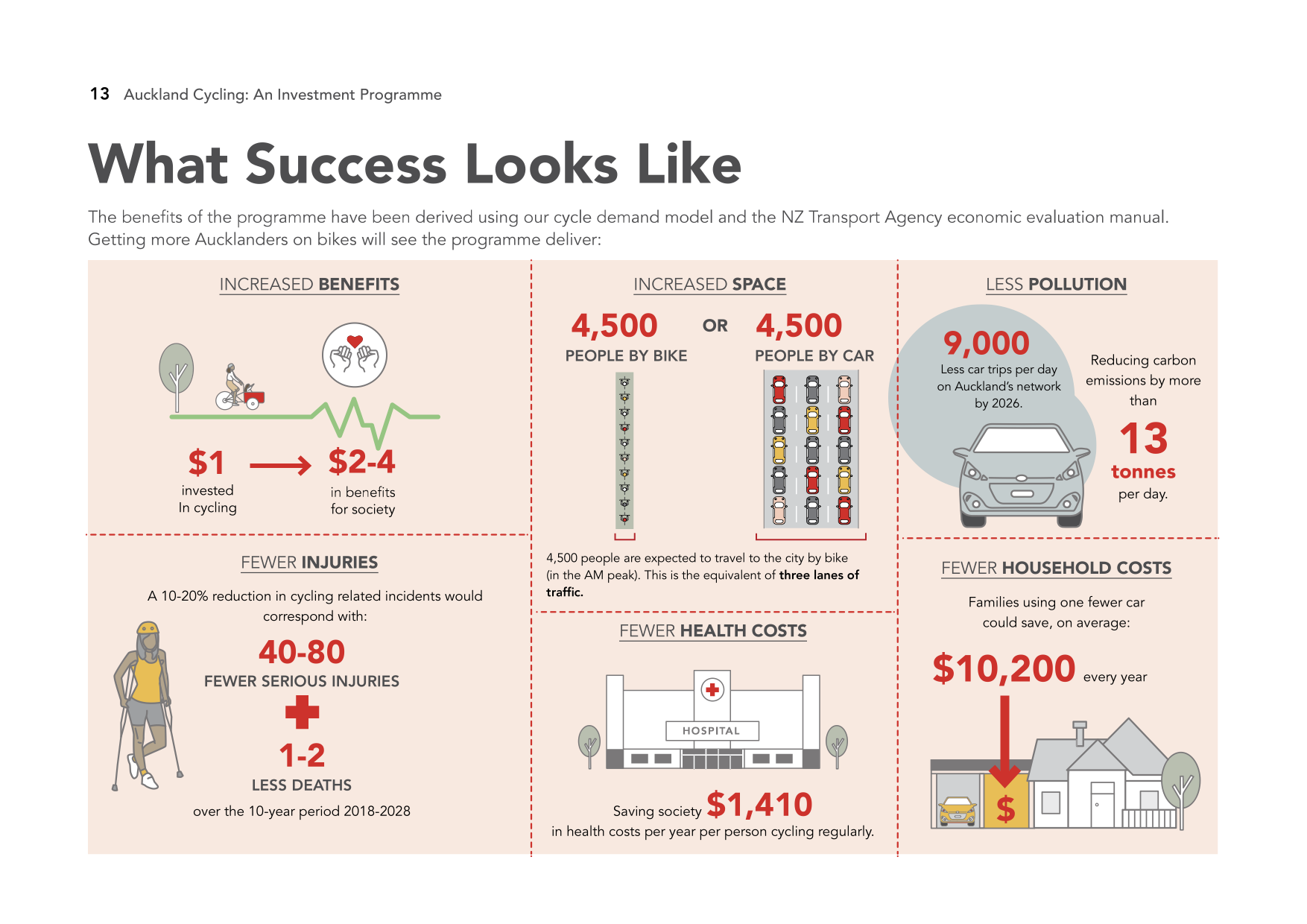 You can read the document here