Place School events in Adelaide, Perth, and Brisbane
Fri, February 16, 2018 |
We are proud to support these Villagewell Place School events featuring our own Steven Burgess.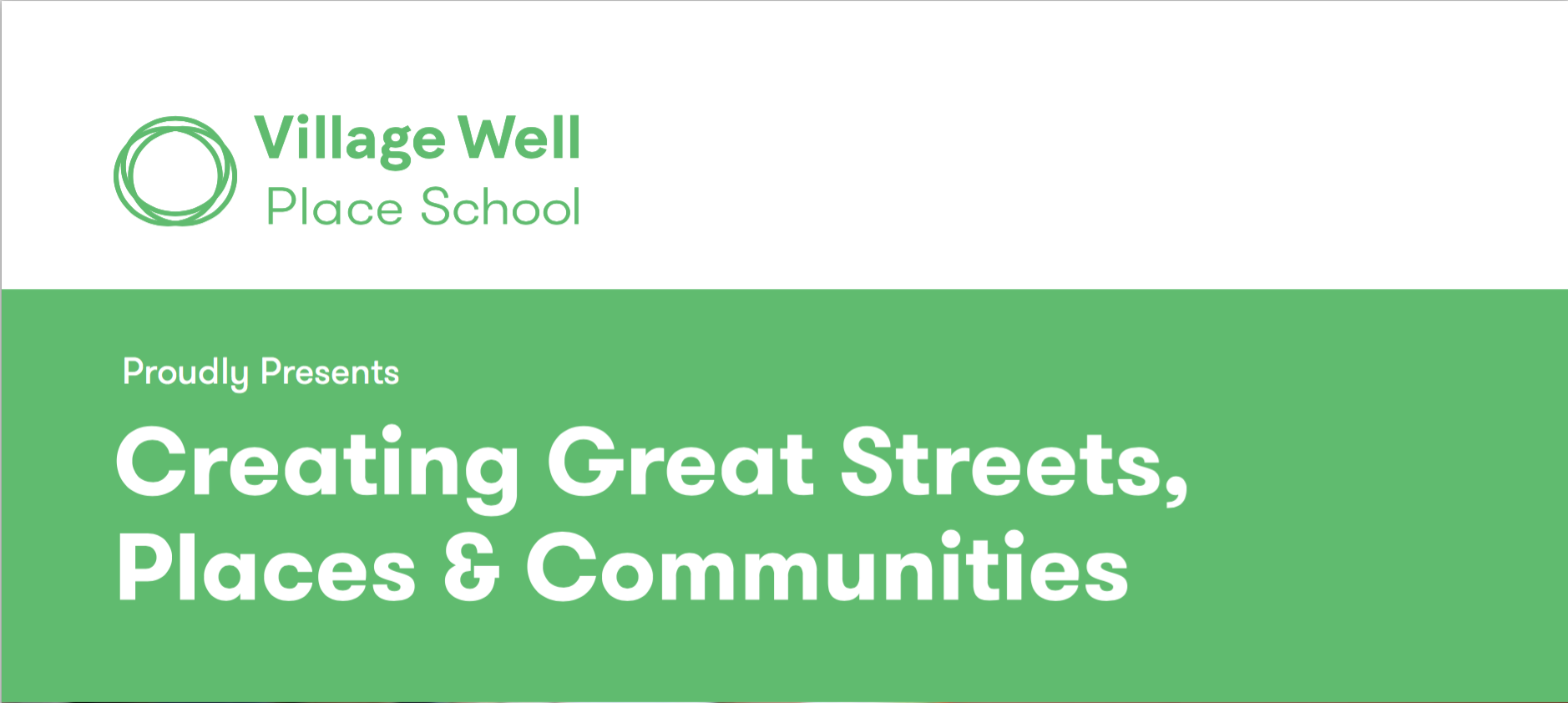 Streets and public spaces are the playgrounds of our communities
Join us for a unique and inspiring one-day Masterclass explaining the art and science of creating great streets and places with two of Australia's leading place practitioners: Gilbert Rochecouste, Managing Director of Village Well, and Steven Burgess, Principal of MRCagney.
With a collective 50 years of experience in over 1000 cities and towns connecting people to places, Gilbert and Steven will share their insights into what makes a successful street and public space; a place people want to be. Taking guests through the evolution of streets within a Placemaking integration and urban design context while also addressing engineering and safety issues, this Masterclass will help to bring the community, professionals, and elected representatives together on issues surrounding street design.
You will leave with a practical guide of powerful processes, ideas, and simple actions that will cultivate and activate your streets, places, and communities.
You will learn
• The importance of street design, Placemaking, place management and curation
• The DNA of what makes great streets and places
• What is a street versus what is a road
• How to create a unique and authentic place, brand and experience
• Local and international best practice case studies and trends; streets and places around the world
• Reintroducing street design that we like and that we can afford
• How to move from convenience centres to experience centres
• De-mystifying car parking
• The movement and exchange economy
• Quick wins to activate your place
• The power of retail – how to develop the right mix that works
• How to engage, mobilise and inspire retailers and property owners
• The art of visual merchandising
Ticket Links Below