We need dignified, inclusive access for everyone
Wed, February 22, 2023 | General
We caught up with our newest team member Darren Davis to find out more about his background, how he became involved in the transport sector, and what some of the key transport challenges facing Aotearoa are.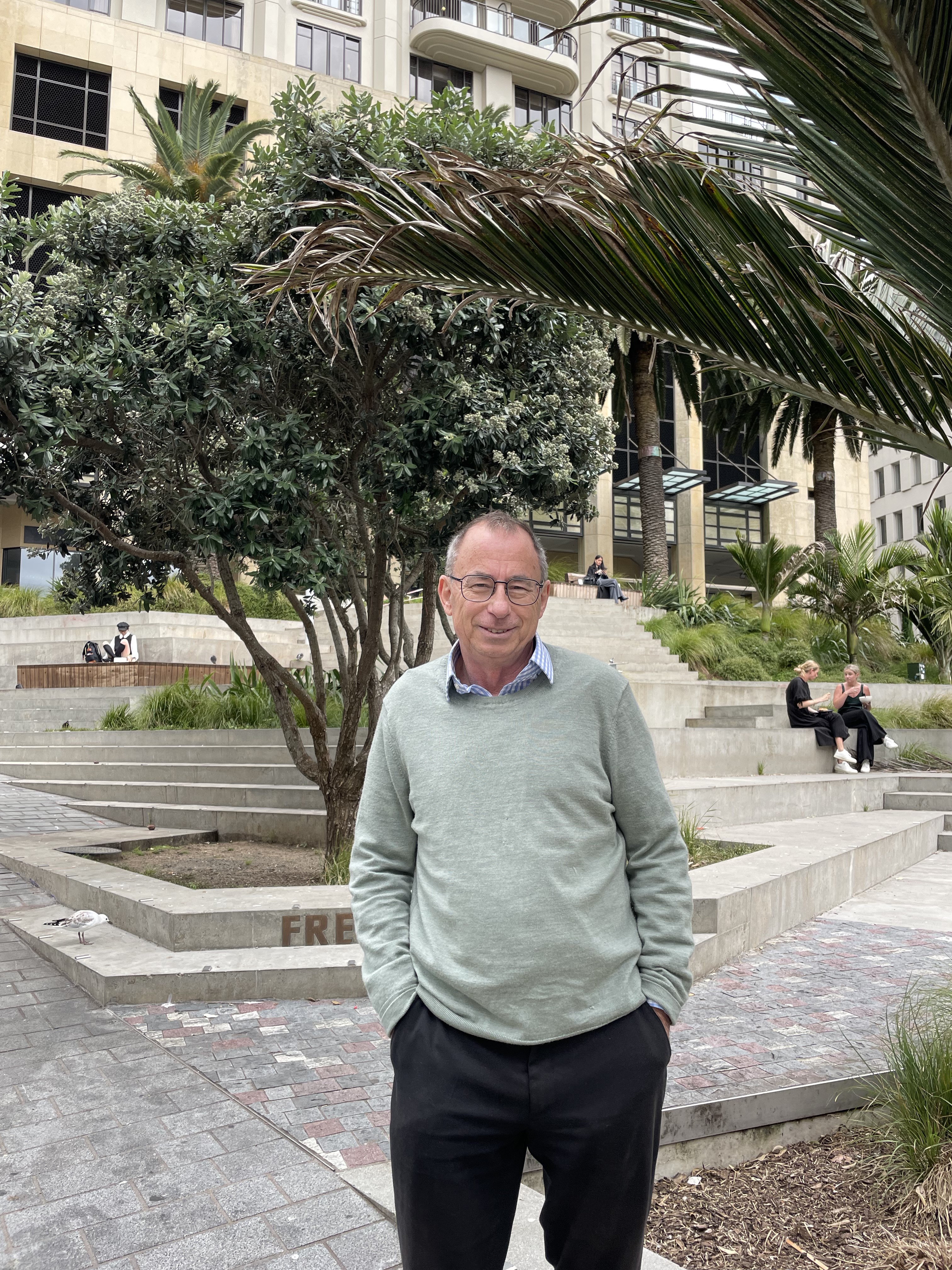 What's your role at MRC, and why did you join the team?
I am the Technical Director for public transport planning. I joined MRC because I want to be part of a firm committed to making an authentic, positive difference for Aotearoa. And because I love being surrounded by some of the smartest transport and urban thinkers in Aotearoa.
What got you interested in transport, and how did you get your start in the sector?
As a child, I was raised in Glen Innes, a deprived community, in a car-free home. Public transport was the key that gave me the freedom of the city, and I used to explore the city from end to end during school holidays. The biggest let-down was that places with exotic-sounding names like New Windsor and Balmoral weren't quite that exciting when you got there, at least back in the day. As a kid, I wanted to be either a city planner or a train driver, so I was pre-destined for where I ended up.
As for my career, it all began in 1989 when I set up the Campaign for Public Transport to oppose the deregulation of public transport. The deregulation happened – and was equally disastrous in Aotearoa as it was in the UK outside of London. But while public transport in Tāmaki Makaurau was in a dismal state in the early 1990s, hard done by public transport customers finally had a voice to speak on their behalf, and I was proud to be part of that. Then in 1993, I was hired as a public transport planner by the then Auckland Regional Council and the rest, as they say, is history.
What's the biggest challenge facing Aotearoa and our transport sector right now?
You want just one challenge?! There are so many. From a planning mindset that still normalises car travel and marginalises "alternative" modes and "vulnerable" road users to obvious and front-of-mind resilience issues, exacerbated by a lack of transport choice. This leads to an Aotearoa where the car is largely chosen for people by the absence of other options.
If there was one change that we could make in Aotearoa that would have a massive impact, what would that be?
Dignified, inclusive access for everyone with great non-car travel choices available and useable by all ages and abilities.
Public transport is still regarded as only having a significant role, focused on the peak commute, in our largest cities. Outside those cities, public transport is often seen as providing a very basic and limited form of accessibility for people with no other transport choice. And for regional, rural, and inter-regional public transport, there are only a few high-end and costly rail journeys targeted at affluent international visitors and extremely thin and patchy regional and inter-regional bus services.
What is a fun project you have worked on? What work are you most proud of?
Key projects on which I have had a major influence include the New Lynn TOD project and City Rail Link in Tāmaki Makaurau. I also led transport and access for the multi-award-winning Milford Sound Masterplan, developed a mode shift programme for Dunedin and was the transport lead for the Tauranga City Centre Action and Investment Plan.
But the greatest satisfaction comes from seeing planning work turning into actual action on the ground, improving sustainable access. Theory and principle are great, but implementation and change are much better.
Who has been the most significant influence in your career to date?
Places rather than people have been my biggest influence. That is, experiencing places with my own eyes that get most things right.
For starters, spending time in the Netherlands and understanding that abundant, safe, accessible transport by bike and public transport leads to quiet, pleasant, vibrant people-focused cities.
Spending time in Vienna, a city with a population slightly larger than Auckland, where all-you-can-eat public transport costs 1 € per day (and all-you-can-eat public transport for the entirety of Austria for 3 € per day). As a result, Vienna has over a billion public transport trips a year.
Closer to home, Vancouver demonstrates that Transit Oriented Development is not just a high-sounding principle but actions generating intense mixed-use land use around Skytrain stations that make public transport, walking and cycling the obvious and intuitive choice for many journeys.
Any must-reads you would recommend for other people passionate about transport?
André Brett and Sam van der Weerden's book Can't Get There from Here is a sobering recount of the rise and fall of passenger rail in Aotearoa over the past century, the destructive influence of institutional actors such as The Treasury and how the railways themselves were often their own worst enemy.
This book inspired my involvement with The Future is Rail as I want to see rail as the backbone of sustainable transport access the length and breadth of Aotearoa, supported by vastly better regional bus services.
What do you like to do outside of work?
When I am not in training (as in on a train), I'm a café crawler, aspiring polyglot (currently learning Te Reo Māori and Greek), art-house film aficionado and organiser of Urban Nerds Auckland.
But at heart, I am a travel addict, to the maximum extent possible by train. My big trip this year is a 5,816-kilometre trip across Canada by train, from Halifax, Nova Scotia, to Vancouver, British Columbia, bookmarked at either end by trips to St John's, Newfoundland, and Victoria on Vancouver Island to cover the entirety of the 7,476 kilometres of the Trans-Canada Highway. It's going to be epic!
Any last thoughts?
It's a tough time for Aotearoa, and this year we, as a nation, need to decide if we will get real about addressing climate change.
This means more public transport, walking and cycling and less driving, plain and simple. As well as cities and towns built in such a way as to make public transport, walking, and cycling the natural choices.
We already know the vast costs of adapting to climate change; these costs will only likely escalate exponentially as climate change intensifies. The only sane option is to tackle climate change, resulting in a quieter, safer, more inclusive Aotearoa.